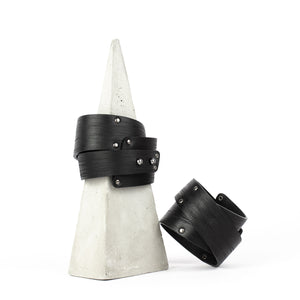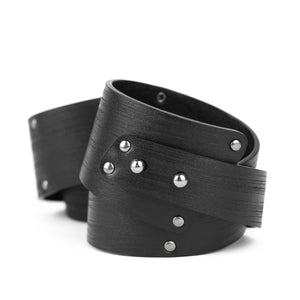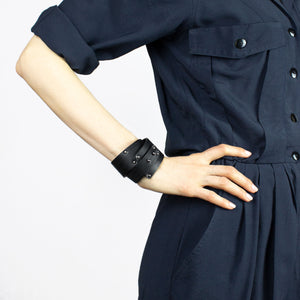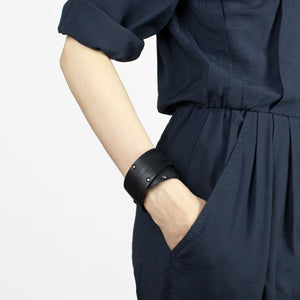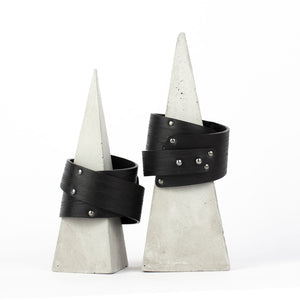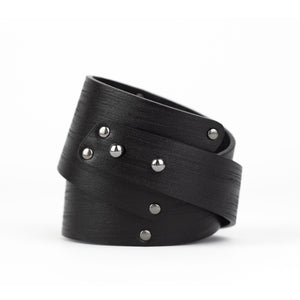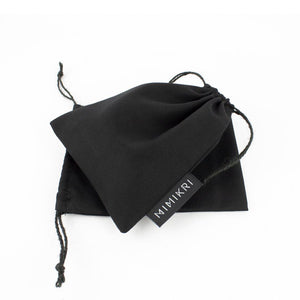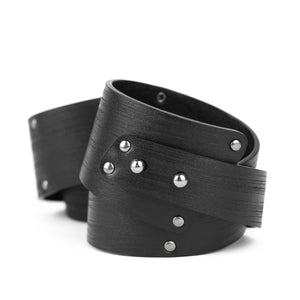 Genuine leather designer bracelet / black cuff double wrap
Women's genuine leather leather cuff, wide designer bracelet.
Each piece is unique.

Extravagant statement piece - Makes even your most basic outfit pop!
Ecofriendly, made out of leather tailoring waste.♻️

Perfect for a gift, goes with a cotton jewelry bag!

Double wrap bracelet, you can wear as a choker too.
Inner circumference : 16,5 cm (~6.5 inches) .
Total length: 42 cm, width (at the widest point: 4 cm.

✏️For custom sizes or amounts please feel free to contact me!