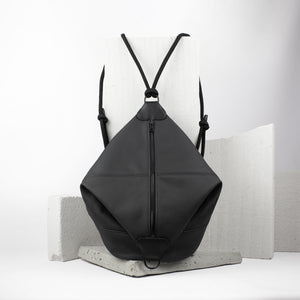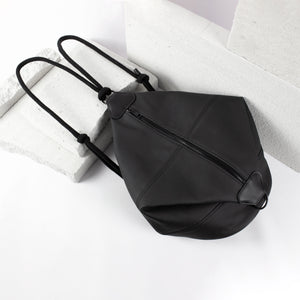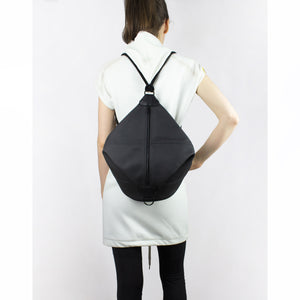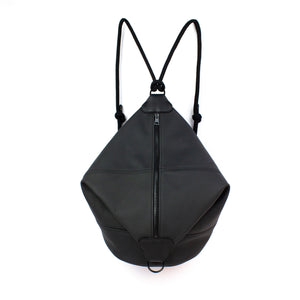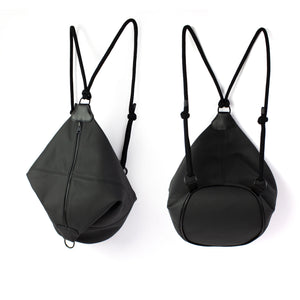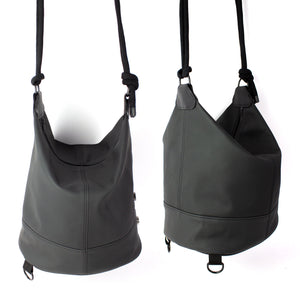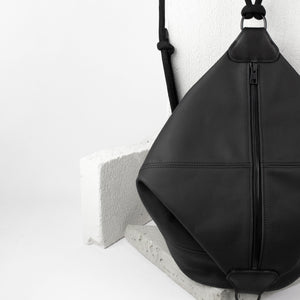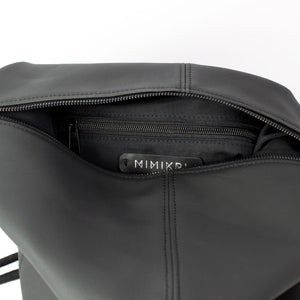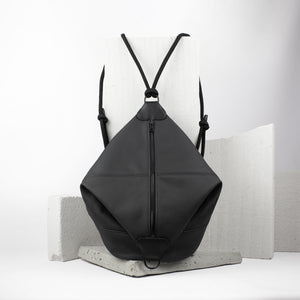 ZION convertible backpack
Genuine leather women's / unisex black backpack / gym bag / convertible designer leather bag.
100% recycled leather, made out of industrial leather waste. ♻️

Absolutely unique one-of-a-kind piece.
Comfortable to wear, perfect choice for everyday use.

You can choose between a rope handle or a strap with carabiners.
Convertible, you can wear as a backpack or a shoulder bag

Fully lined with high quality black cotton fabric. One zipper pocket inside.

Height: 42 cm (16.5 inches)
Width: 34 cm (13.4 inches)
Depth: 26 cm (10.2 inches)

Front zipper length: 29 cm ( 11.4 inches)

Zipper pocket inside: 17 cm x 15 cm (6.7 x 5.9 inches)

Size (as a shoulder bag):
Height: 33 cm (13 inches)
Width: 39 cm (15.3 inches)
Depth: 26 cm (10.2 inches)


The leather is cleaned, refreshed and cared with waterproofing products to extend it's lifetime.
Made with patience and a lot of respect for this valuable material!

Perfect for a gift as well, goes with a cotton storage/ dust bag!