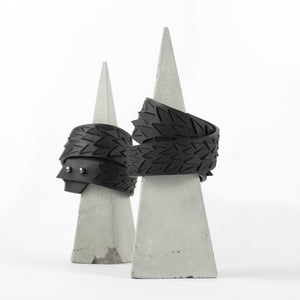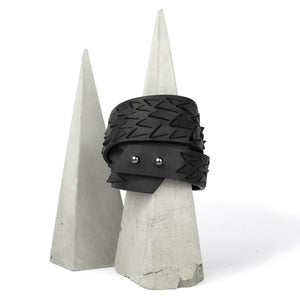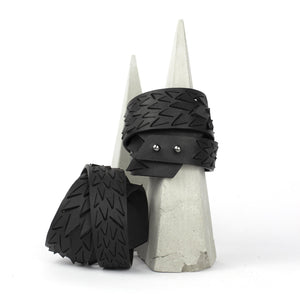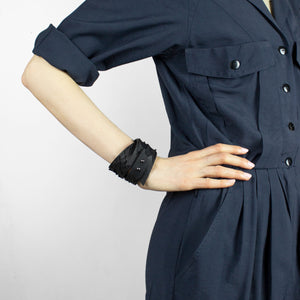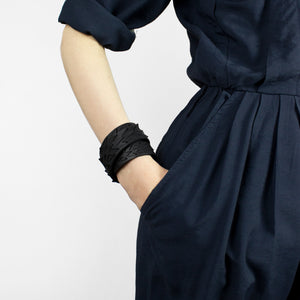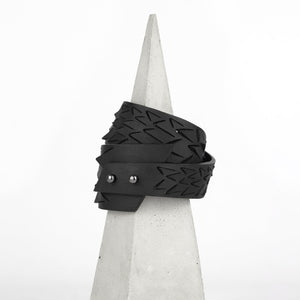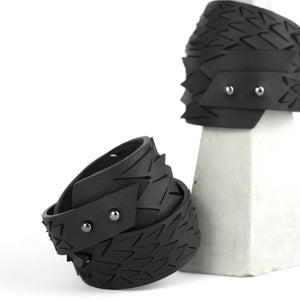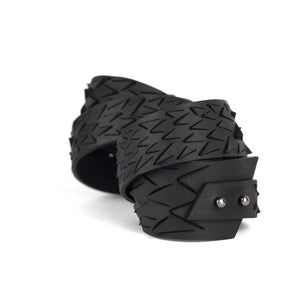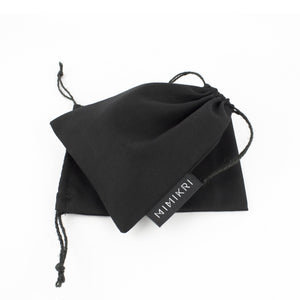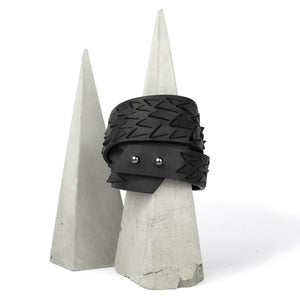 Black leather women's bracelet / wide bangles / double wrap cuff
Real leather women's cuff in black colour / hollow out wide bracelet, with pangolin inspired laser cut scale pattern.
Extravagant statement piece - Makes even your most basic outfit pop!

Ecofriendly, made out of leather tailoring waste.♻️

The price refers to one piece!

Perfect for a gift, goes with a cotton jewelry bag!

Double wrap, adjustable fits to~ 18,5 – 20 cm ( 7.3 inches - 7.8 inches) circumference.

Made with patience and a lot of respect for this valuable material!
✏️For custom sizes or amounts please feel free to contact me!