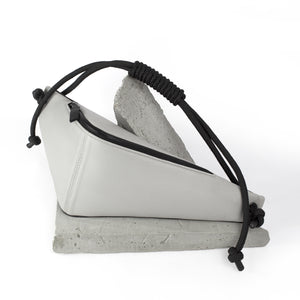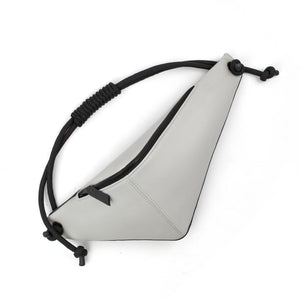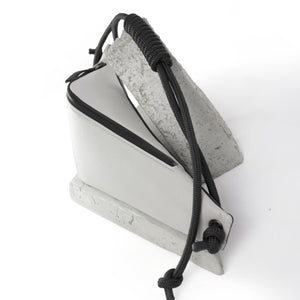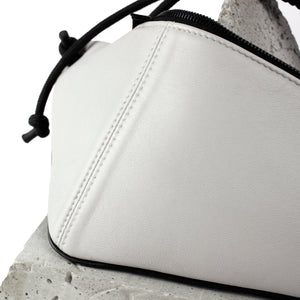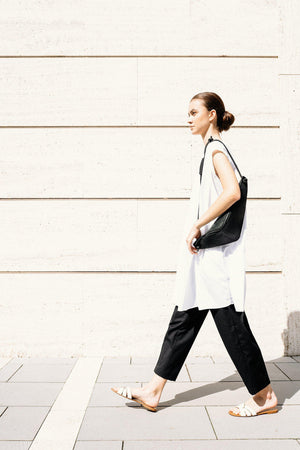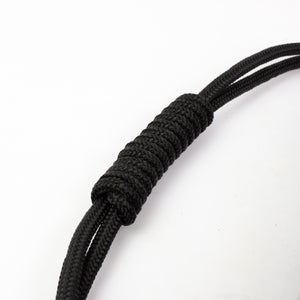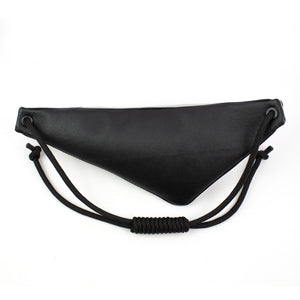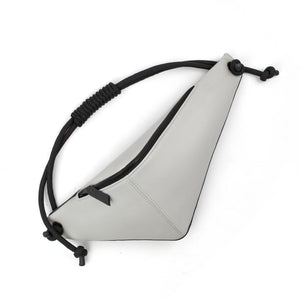 THEO light gray leather triangle-shaped bum bag
Absolutely unique, triangle shaped festival bag, waist bag
Adjustable rope handle. You can wear it in multiple ways!
Recycled leather material, made out of a vintage garment.
Flawless genuine leather, cleaned, cared, waiting for it's next owner in a perfect condition. Let's extend its lifetime by giving it a new chance!
Adjustable rope, maximum fit to 145 cm (~57 inches) circumference
Fully lined with one pocket inside.

Size:
Height: 16 cm ( ~6.3 inches)
Width: 42 cm (~ 16,5 inches)
Depth: 8,5 cm (at the widest point of the triangle top part) (~ 3.3 inches)
Made with patience and a lot of respect for this valuable material!
✎ Feel free to contact me any time! I'll be happy to help you with anything from choosing the product that would best fit you to answering any questions you may have!