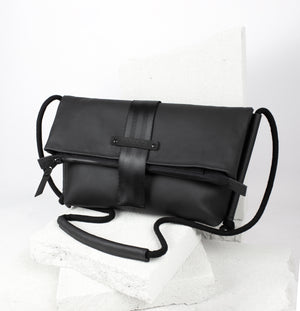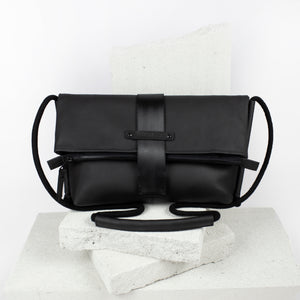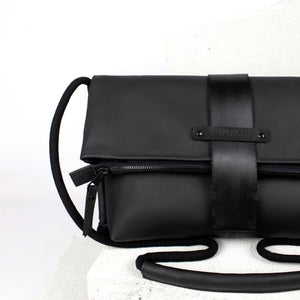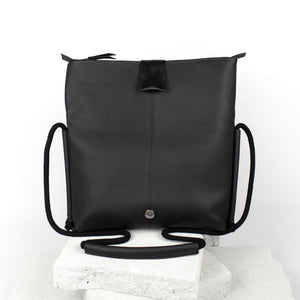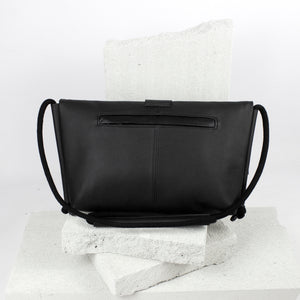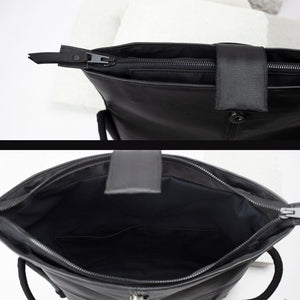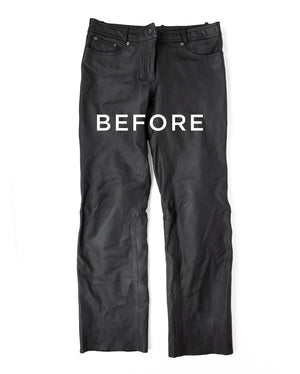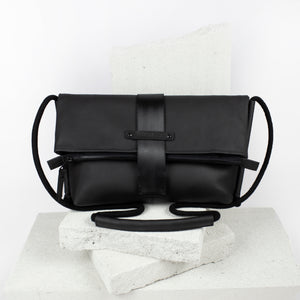 'LUNA' leather foldover bag
One of a kind genuine leather foldover shoulder bag which is made out of a vintage biker pants. ♻️  With recycled seatbelt cross strap.
Carefully selected flawless raw material.
Fully lined with dark blue and black lining, two simple pockets inside, one zipper pocket on the back. Recessed zipper on the top of the bag. Cotton rope handle with leather and foam padding
Magnetic snap closure which you can adjust the bag in 2 positions, folded up or down.
Full size:
Height: 36 cm ( ~14.1 inches) folded up position
Width: 34 cm (~ 13.4 inches)
Depth: 6 cm (~ 2.3 inches)
The leather is cleaned refreshed and cared to extend it's lifetime.
Made with patience and a lot of respect for this valuable material!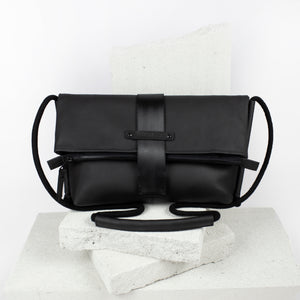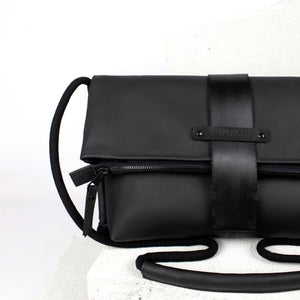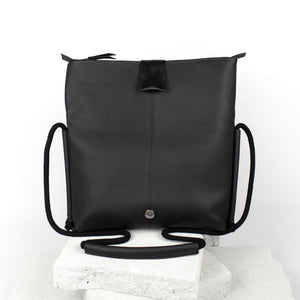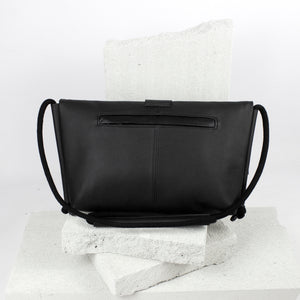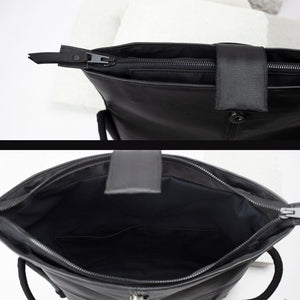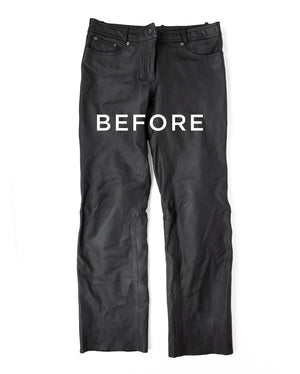 Beautiful leather bag, great quality, fast shipping. 10/10, would recommend! :)
The quality of this product is superb. The leather is like new. You'd never know that it was from a pair of leather pants. The seller went out of her way to fix my address mistake. She contacted the shipping company to make sure it went to the correct destination. I am very impressed withe product and the seller. Five stars!