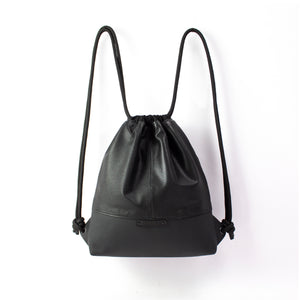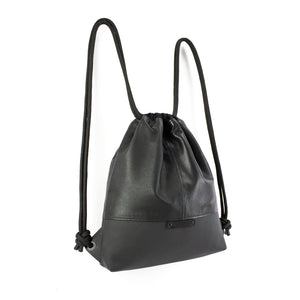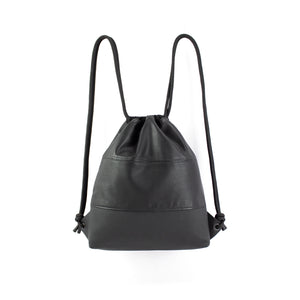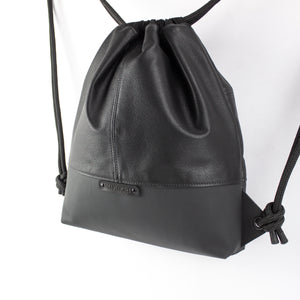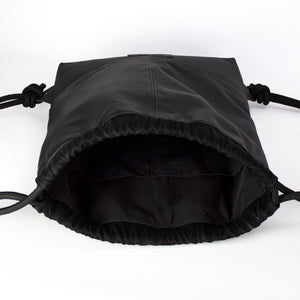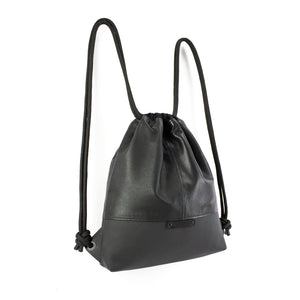 'CARRÉ' Designer backpack v04
Genuine leather women's/ unisex black backpack / gymbag / drawstring leather bag.
100% recycled leather, made out of a vintage leather garment, and industrial leather waste ♻️

Absolutely unique one-of-a-kind piece.
Comfortable to wear, perfect choice for everyday use.

Backpack size:
Height: 40 cm (~ 15.7 inches)
Width: 34 cm (~ 13.4 inches)
Depth: 6 cm (~ 2.3 inches)

Fully lined with high quality black cotton material.

Two pockets inside.: 15cm x 15cm /5.9 x 5.9 inches/

Made with patience and a lot of respect for this valuable material!

Perfect for a gift as well, goes with a cotton storage/ dust bag!