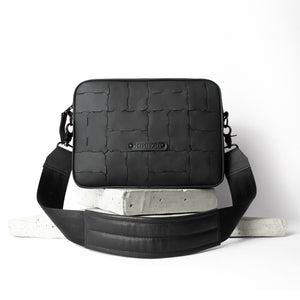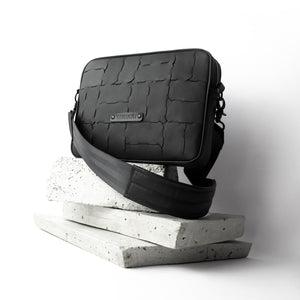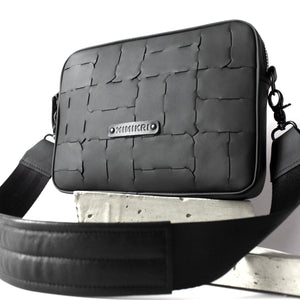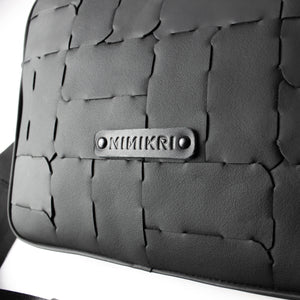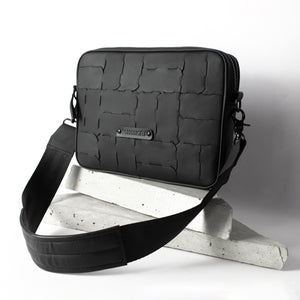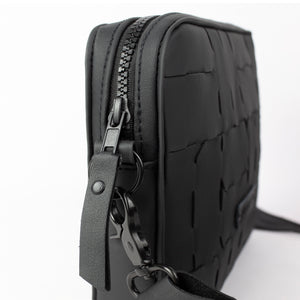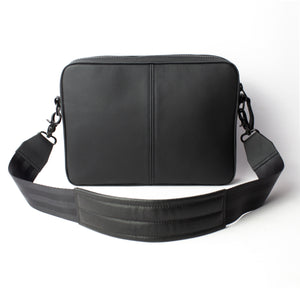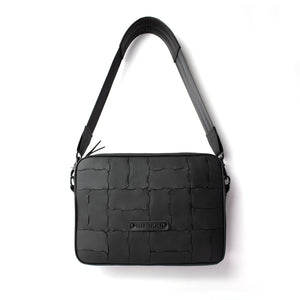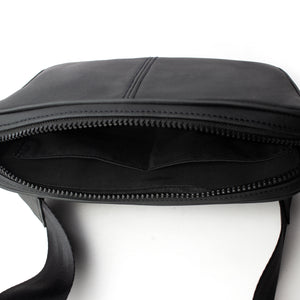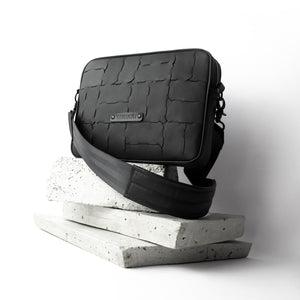 'CODY' Designer shoulder bag, genuine leather purse
Genuine leather designer shoulder bag, black evening bag from recycled leather.

Upcycled, genuine leather shoulder bag / purse. The material is high-quality tailoring leather waste left over from car and upholstery production.♻️
Absolutely unique, designer bag, made exclusively to order! Preparation time 4-6 weeks. Practical and functional, yet spectacular and made by sustainable process.

Perfect for a gift as well, goes in a cotton dust bag!

-Recycled additional elements
-Detachable, recycled seatbelt handle- you can wear as a shoulder bag or a handbag
-Thick, strong canvas lining with two pockets inside

SIZE:
Width: 26 cm – 10.2 inches
Height: 20 cm – 7.8 inches
Depth: 4 cm – 1.5 inches
Detachable handle full length: 65 cm /25.6 inches/

Inside pockets (2 pcs)
11,5 cm x 13,5 cm.

✏️ For a custom size or a custom rope length feel free to contact me!