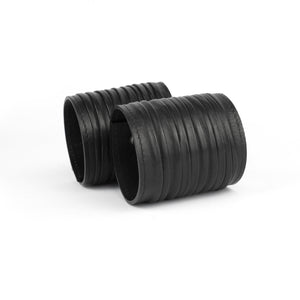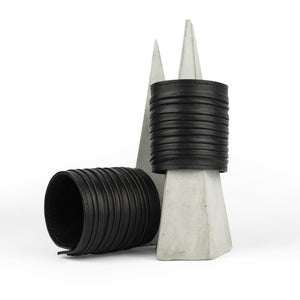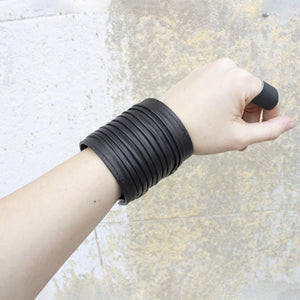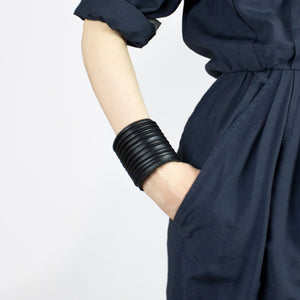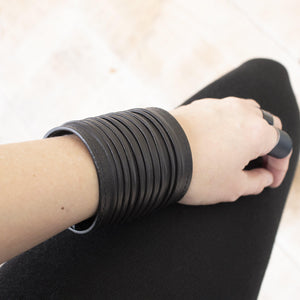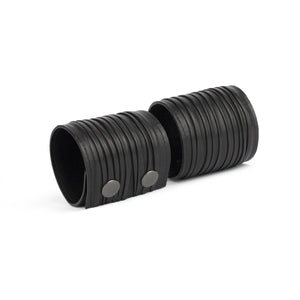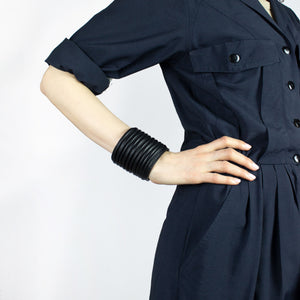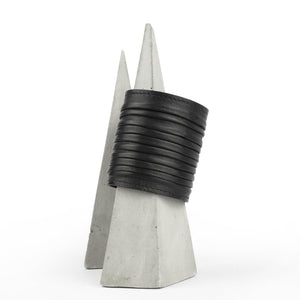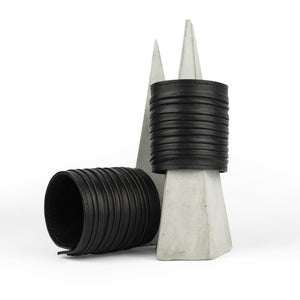 Wide black leather bracelet cuff bangles recycled leather pleated
Genuine leather women's bracelet, wide cuff, pleated bangles.
Extravagant statement piece - Makes even your most basic outfit pop!

Unique, handmade pleated surface. Each piece is one-of-a-kind.
Ecofriendly, made out of a vintage leather garment.♻️

Perfect for a gift, goes with a cotton jewellery bag!

Inner circumference 17,5 cm ( 6.9 inches )

For a custom size feel free to contact me!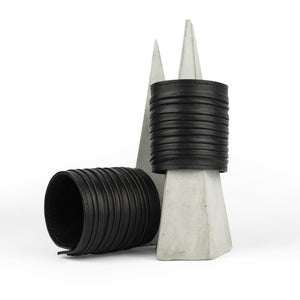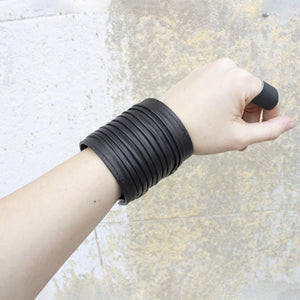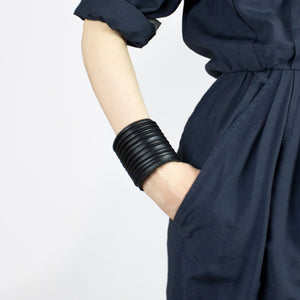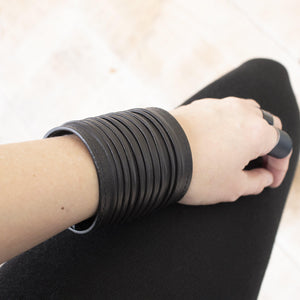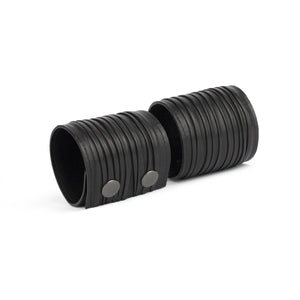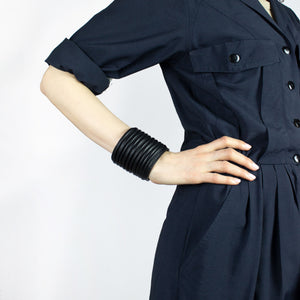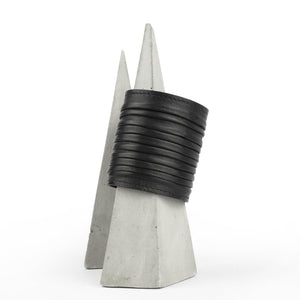 Love it! It's a really well made and beautiful bracelet :)
Beautiful bracelet! Really done to perfection! The modification with the inside pocket is also excellent. Thank you so much for your work :D