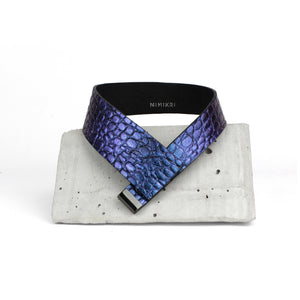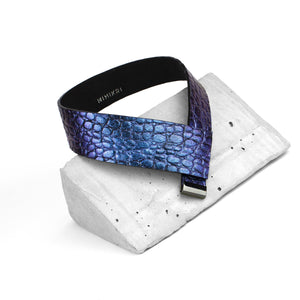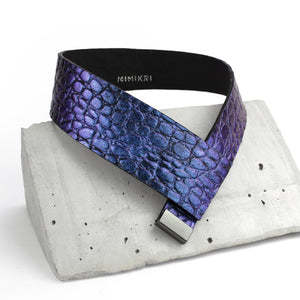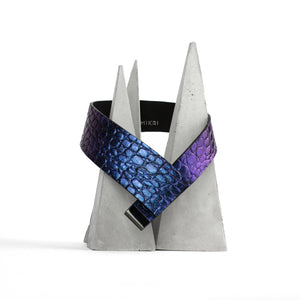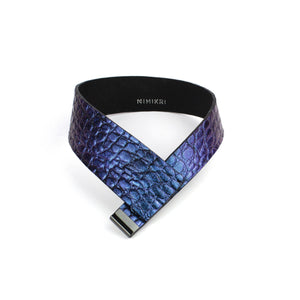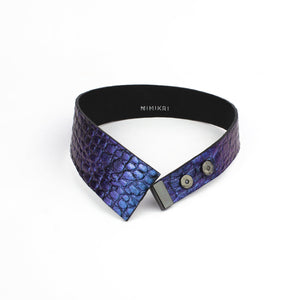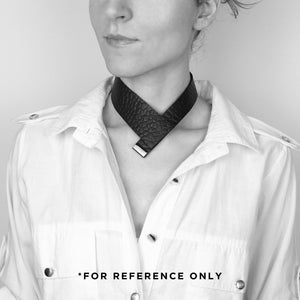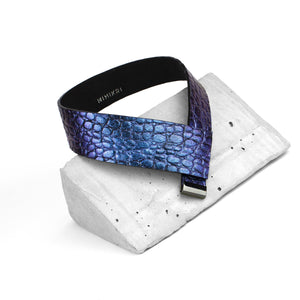 Holographic purple leather collar minimal choker geometric oriental style
Holographic rainbow recycled leather collar necklace.
Extravagant statement piece - Makes even your most basic outfit pop!
Eco friendly, made out of leather tailoring waste.♻️ Unique crocodile-like patterned leather surface in holographic iridescent colour.
Handmade item. Magnetic closure

Necklace circumference: 39 cm (15.3 inches)
Necklace full length: 43 cm (16.9 inches) width 4 cm (1.5 inches)

For a custom size feel free to contact me!