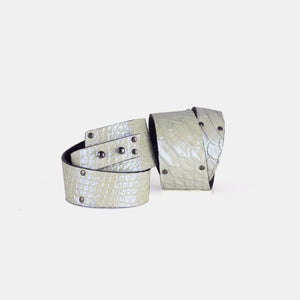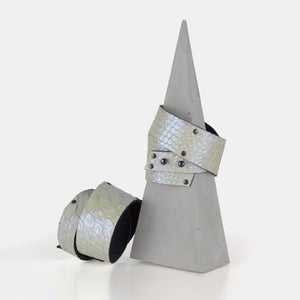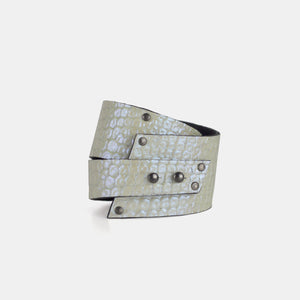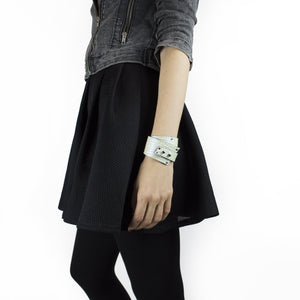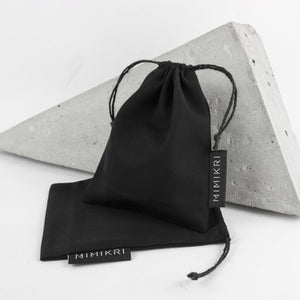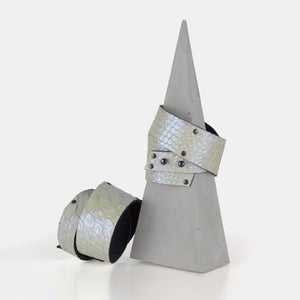 Genuine leather holographic bracelet, women's cuff, wide statement bangles
Genuine leather women's holographic holo bracelet, wide cuff bangles. 100% handmade hand painted iridescent surface.
Ecofriendly, made out of leather tailoring waste.♻️
Extravagant statement piece - Makes even your most basic outfit pop!

Perfect for a gift, goes with a cotton jewellry bag.


Adjustable, fits to 17-18,5 cm (6.7 - 7.3 inches) circumference.

✏️For custom sizes or amounts please feel free to contact me!