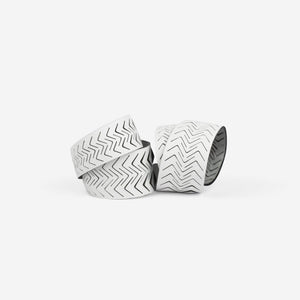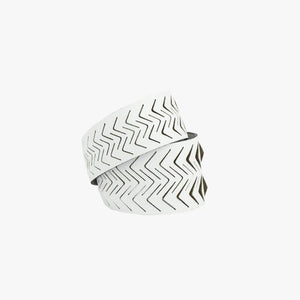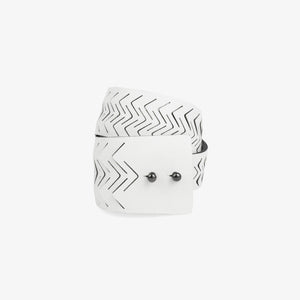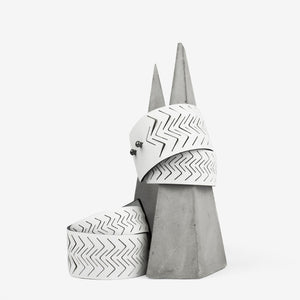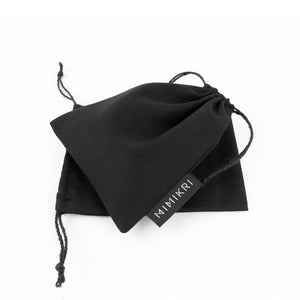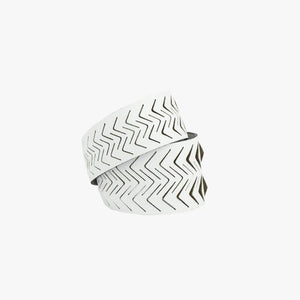 White genuine leather bracelet women's cuff double wrap recycled
Recycled bracelet, made out of tailoring waste of genuine leather.
With geometric laser cut pattern.

Extravagant statement piece - Makes even your most basic outfit pop!
Perfect for a gift, goes with a cotton jewelry bag.
Double wrap, adjustable fits to~ 18,5 – 20 cm ( 7.3 inches - 7.8 inches) circumference.
Bracelet full length: 41 cm, width: 4,3 cm
Made with patience and a lot of respect for this valuable material!