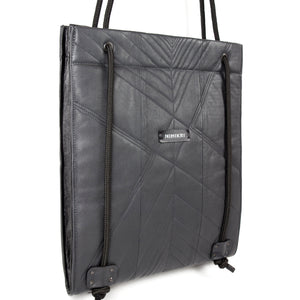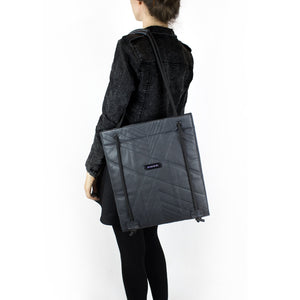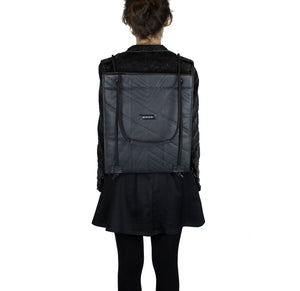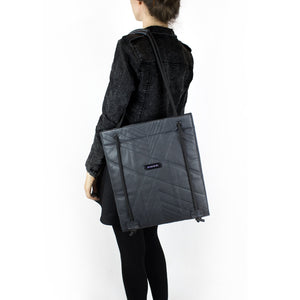 Gray leather quilted laptop bag
This is a recycled laptop tote bag, made out of a vintage women's coat.
Carefully selected flawless raw material.
Dark gray color. Quilted geometric pattern on both sides.
Convertible, can be transform into a backpack.
One of a kind piece only one has been made.
Fully lined, 3 pockets inside; one zipper pocket, and 2 side pockets.
A foam interlining ensures a perfect protection to your laptop.
Size:
Height: 46 cm ~ 18.1 inches
Width: 36 cm ~ 14.1 inches
Depth: 8 cm ~ 3.1 inches
The leather is cleaned, refreshed and cared with waterproofing products to extend it's lifetime.
Made with patience and a lot of respect for this valuable material!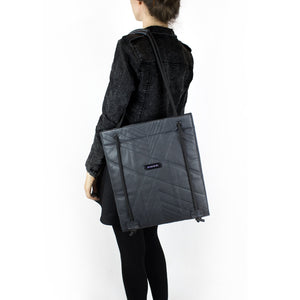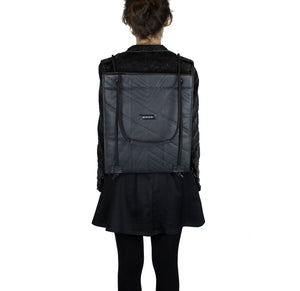 The bag is fantastic! shipped and arrived quickly and is a great all day bag. I can fit my laptop (which is small) and water bottle no problem! and I can usually fold a scarf or no bulky sweater in there as well! Quality seems great so far. I do wish the magnetic close was a little stronger but its serviceable. I've already gotten compliments on it and am so pleased with the purchase!