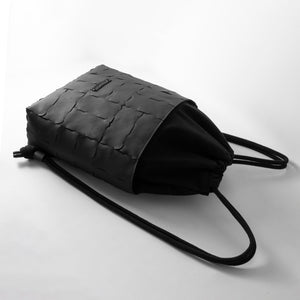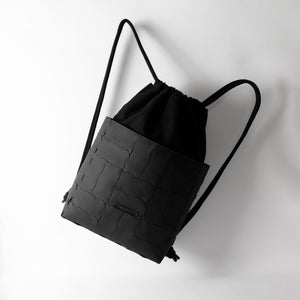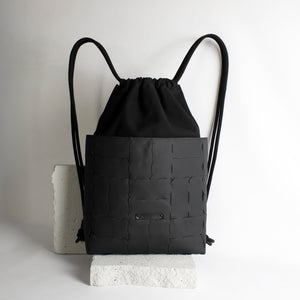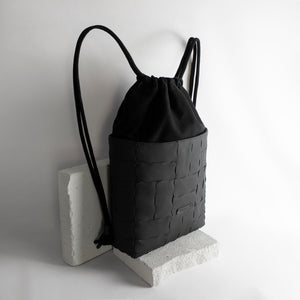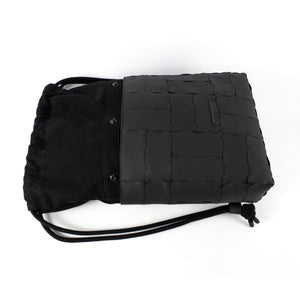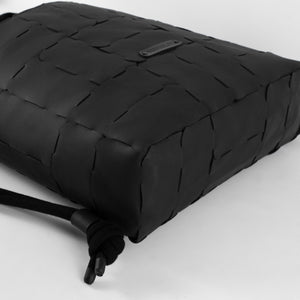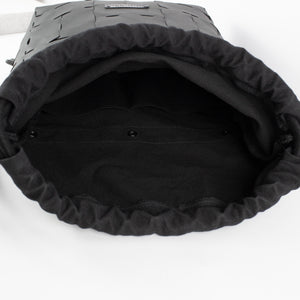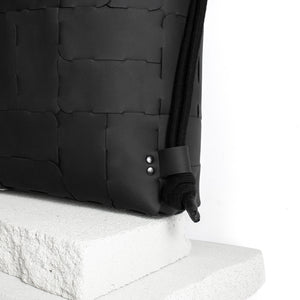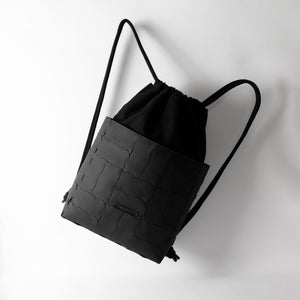 Recycled leather and canvas drawstring backpack
Men's / unisex backpack made of recycled leather.
Made out of industrial leather waste left over from luxury car (Porsche, Mercedes) upholstery production. ♻️
High-quality material with enhanced UV, fire and abrasion resistance properties. Consist of a many small pieces of leather assembled together by hand.

Absolutely unique, designer bag, made exclusively to order! Preparation time 3-6 weeks. Practical and functional, yet spectacular and made by sustainable process.

Width: 40 cm ( ~ 15.7 inches)
Height: 48 cm ( ~ 18.9 inches)
Depth: 10 cm ( ~ 3.9 inches)

Height of the leather part: 29 cm ( ~11.4 inches)
Thick, strong canvas lining, detachable, replaceable, washable, connecting to the outer with snaps.