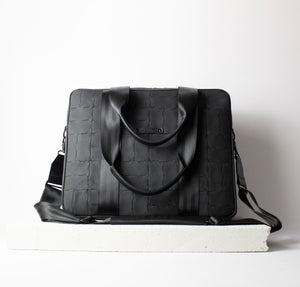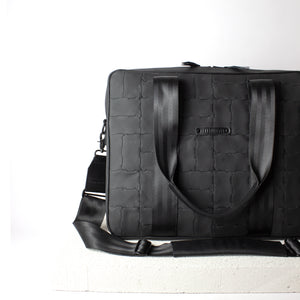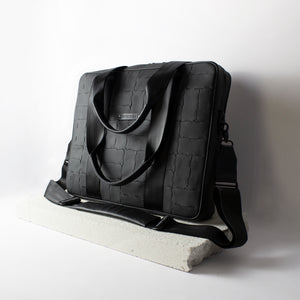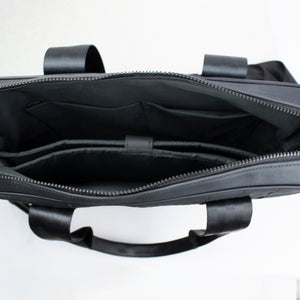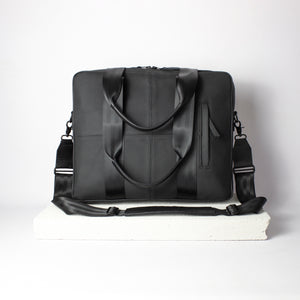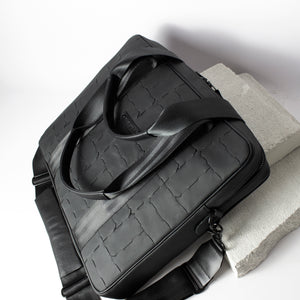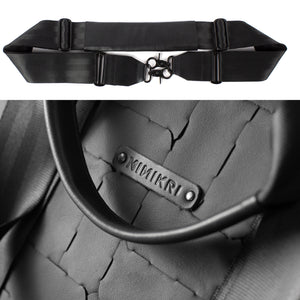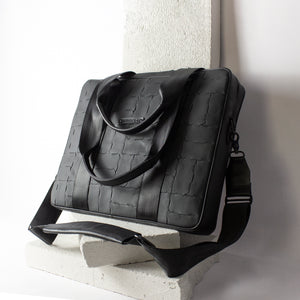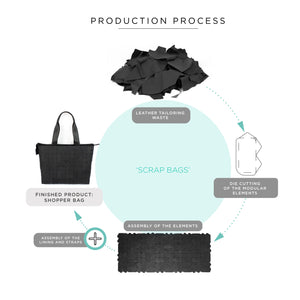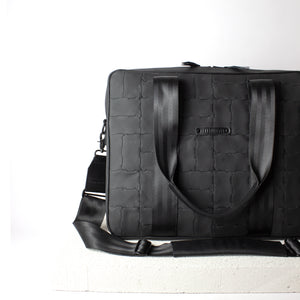 Recycled leather laptop bag, crossbody bag
Laptop / shoulder bag made of recycled leather.
Made out of industrial leather waste left over from luxury car upholstery (Porsche, Mercedes) production. ♻️
High-quality material with enhanced UV, fire and abrasion resistance properties.
With recyled seatbelt straps.

Width: 40 cm ( ~ 15.7 inches)
Height: 33 cm ( ~ 13 inches)
Depth: 4 cm ( ~ 1.5 inches)

Maximum size of laptop that can be inserted: 17 inch laptop size
36 cm x 29 cm ( 14.1 x 11.4 inches)

One outer zipper pocket on the back. Inside, there is a foamy compartment for a laptop and 2 extra side pockets.
Adjustable, detachable crossbody strap.