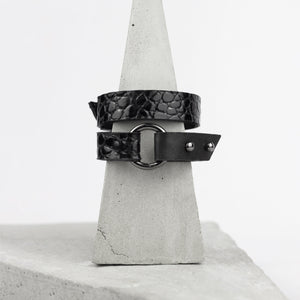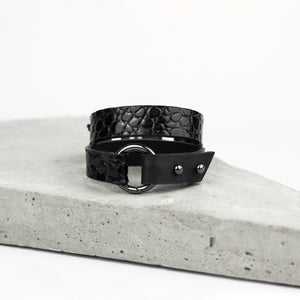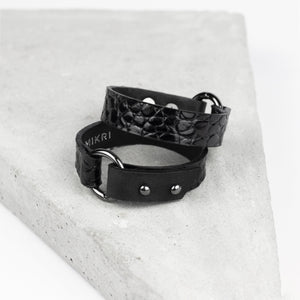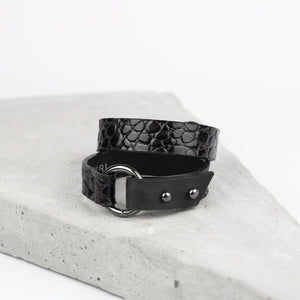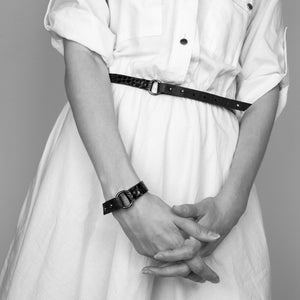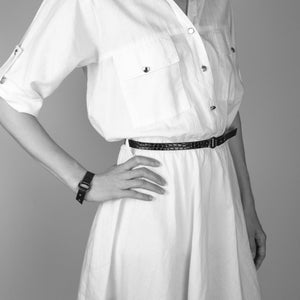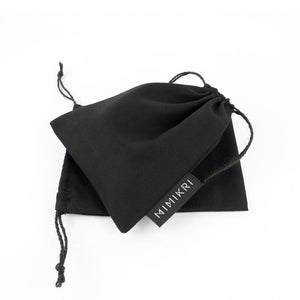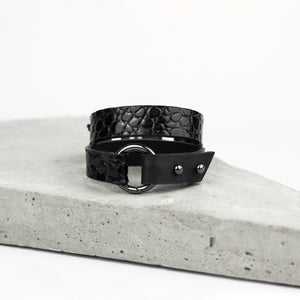 Genuine leather black bracelet with ring, women's cuff minimal bracelet
Real leather black women's bracelet with ring. Minimal black cuff which can be personalized. Handmade item.
Perfect for a gift, goes with a cotton jewelry bag!
Ecofriendly, made out of leather tailoring waste.♻️

The price refers to one piece.

Bracelet full length: 21.5 cm (8.46 inches)
Adjustable between 16,5cm- 17,5 cm (6.5inches - 6.9inches)

For a custom size feel free to contact me!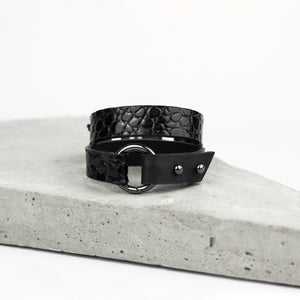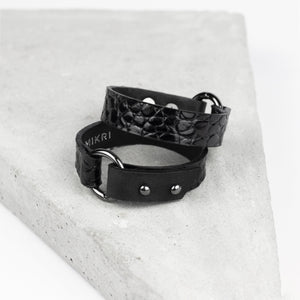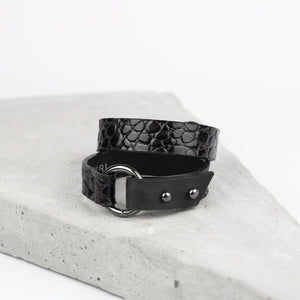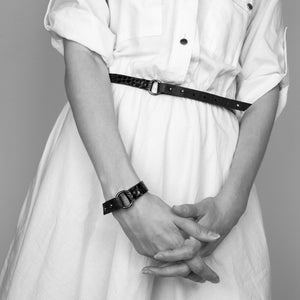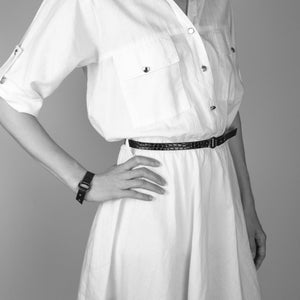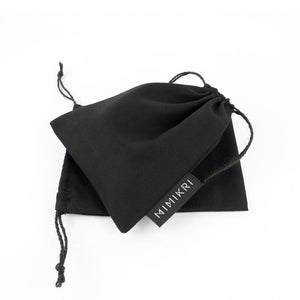 Fast delivery and excellent jewelry yet again. Thank you! ❤️